Propell® Workshop for the TOEFL iBT® Test
Propell® Workshop for the TOEFL iBT® Test
Propell® Workshop for the TOEFL iBT® Test
The Propell® Workshop for the TOEFL iBT® test organized by Educational Testing Service (ETS), TOEFL® Test developer, is designed for English language teachers around the world. The aim of this workshop is to provide the teachers opportunities to share and learn the objective of the TOEFL iBT® test, the scoring criteria and teaching methods etc. through activities and discussions. In Japan, the workshop is co-hosted by ETS and CIEE Japan, TOEFL iBT® Resource Center in Japan, every year since 2011.During the workshop, ETS Authorized Propell® Facilitators conduct interactively with using the original materials produced by ETS.
Many participants have left positive comments on the workshop such that "it is informative and useful".
We will offer the online workshop in 2020 in order to prevent COVID-19 infection. We look forward to your participation.
Format
Online (Zoom Meetings)
Eligible participants
English-language teachers
Capacity
30 participants each
Contents
Overview of the TOEFL iBT® test: reading, listening, speaking and writing, the scoring criteria for both the speaking and writing sections and classroom activities etc.
*Some parts of the contents will be explained in video recordings provided by the instructors before the workshop.
Instructors
ETS Authorized Propell® Facilitators (TOEFL iBT® test)
Sei Isomine, Ritsumeikan Asia Pacific University
Ayako Yokogawa, Meiji University
*The details the facilitators are only available in Japanese.
Fee
2,500 yen (including ETS Propell® kit )
*The participation fee must be paid in advance.
Notes and recommended environments for the participation
Participation privileges
CIEE Japan will provide the participants with information about a special price of official TOEFL® materials offered on our website after your participation.
*Please note that the special price will not be available before receiving the information from CIEE Japan.
Other
The certificate of the workshop will be issued from ETS.
2020 Schedule and Application
*The contents of the both workshops below are the same.
4skills
Date
Thursday, August 20, 2020
Time
14:00-15:30
Format
Online (Zoom Meetings)
Instructor
Ayako Yokogawa
ETS Authorized Propell Facilitator
Deadline
Thursday, August 13, 2020
4skills
Date
Sunday, September 13, 2020
Time
14:00-15:30
Format
Online (Zoom Meetings)
Instructor
Sei Isomine
ETS Authorized Propell Facilitator
Deadline
Sunday, September 6, 2020
Feedback on the workshop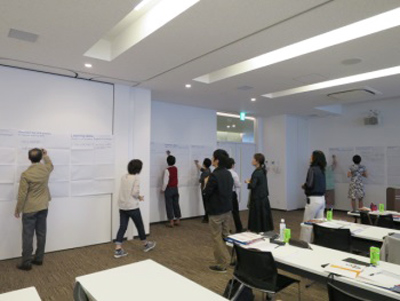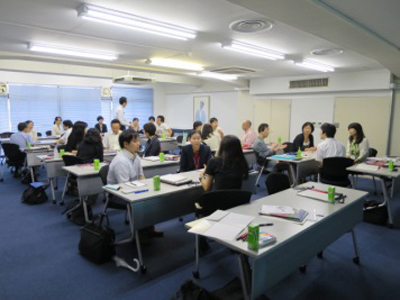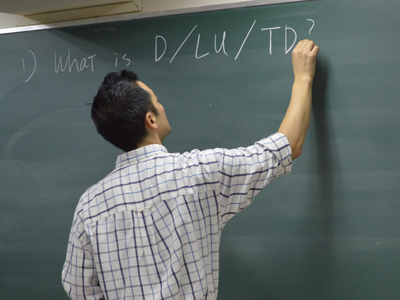 The workshop really motivated to me to learn more about the test for both my students and myself.
I would like to participate in the workshop again as this contains a lot of information.
The workshop helps me to think how to plan activities for my students.
Activities book is a great source.
The way the facilitators conducted workshop also gave me a good insight in terms of how English teachers should conduct classes in English.
This was a really informative workshop on the TOEFL® exam and how to teach for it in the classroom.
Scoring part of the workshop was really useful.
A very useful, helpful seminar. I can use many of the activities, ideas discussed.
It was a good chance to review TOEFL iBT® and to share different ideas with other teachers.
The workshop deepen my understanding of TOEFL®, and I will try teaching method of Writing/Reading.
FAQs
Q.What should I do after applying for the workshop?
A.You will receive an e-mail automatically, then you will also receive an e-mail about the payment from CIEE Japan within three business days after your application. After confirming your payment, we will send a completion e-mail to you, and also send the ETS propell® kit to your address.
Q.I haven't received any e-mails from CIEE Japan.
A.Please check the junk mail box of your e-mail address first. In case you haven't received any e-mail from CIEE Japan, please contact us(ctas@cieej.or.jp or 03-5467-5477). We recommend setting up our domain(cieej.or.jp) so as to receive our e-mail without any trouble.
Q.I have participated in the workshop before. Can I apply again?
A.Yes, but you should pay the participation fee which is the same as the other participants.
Q.What should I bring on the workshop day?
A.ETS Propell® kit and pens/pencils
Q.Can I record the workshop?
A.No, video recording and sounds recording of any part of workshop are not permitted.
Contact